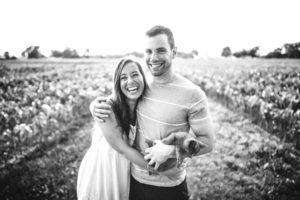 Buying a home – How does property get transferred in BC?
Buying a home is one of the biggest financial decisions many people make. It's important to understand the process after a deal is made and things are passed on to the lawyer to transfer the property and close the deal. In general, a real estate deal closing in BC has four stages.
Stage 1: Finding a Law Firm to Work With
For many people, buying a home is their first experience working with a law firm. Many firms offer real estate conveyancing services; however, some firms may be a better fit for your needs than others. It is important to choose a lawyer that is experienced in real estate closings, has a good reputation for providing quality services to clients, can provide the services you need on the timeline that is needed, and charges a fair price for the services rendered. It is best to contact your chosen lawyer or notary early in the process.
League and Williams Lawyers is proud to have a solicitor and conveyancer who bring decades of experience in real estate closings, to be the most positively reviewed law firm in Victoria and to charge market competitive rates for the work done, all while being conveniently located in the Westside Village shopping centre in Victoria, BC. If you would like to work with our firm to close your deal, we may be contacted via email at realestate@leaguelaw.com or by phone at 250-888-0002 to discuss your deal.
Stage 2: Gathering Information
After you choose the lawyer you'll work with to close your deal, they will gather the information they need to prepare the closing documents. The information gathered from you includes how you'd like to hold title to the property. The law firm will also conduct a title search and will obtain tax information and any additional information needed to prepare the statement of adjustments. There may be adjustments for taxes, utilities, strata fees or rental income.
Stage 3: Preparing Closing Documents
The law firm will prepare the closing documents that include:
Title transfer;
Mortgage;
Property transfer tax forms; and,
Statement of adjustments.
The documents are then forwarded to the seller's lawyer or notary for execution.
Stage 4: Closing
One to three days before closing, you will meet with your lawyer to sign the documents and deliver the balance of the down payment or equity.  The lawyer will then register the transfer and mortgage documents, arrange for the seller's lawyer to pick up the funds and notifies the buyer when the purchase has completed.  The buyers then receive the keys for their new home – typically, directly from their real estate agent on the possession date set out in the contract of purchase and sale.   
We're happy to help guide buyers through the property purchase process and have the experience needed to provide peace of mind. To contact us to handle your purchase property transfer, either give us a call at 250-888-0002 or email us at realestate@leaguelaw.com.