How common are motorcycle accidents in BC?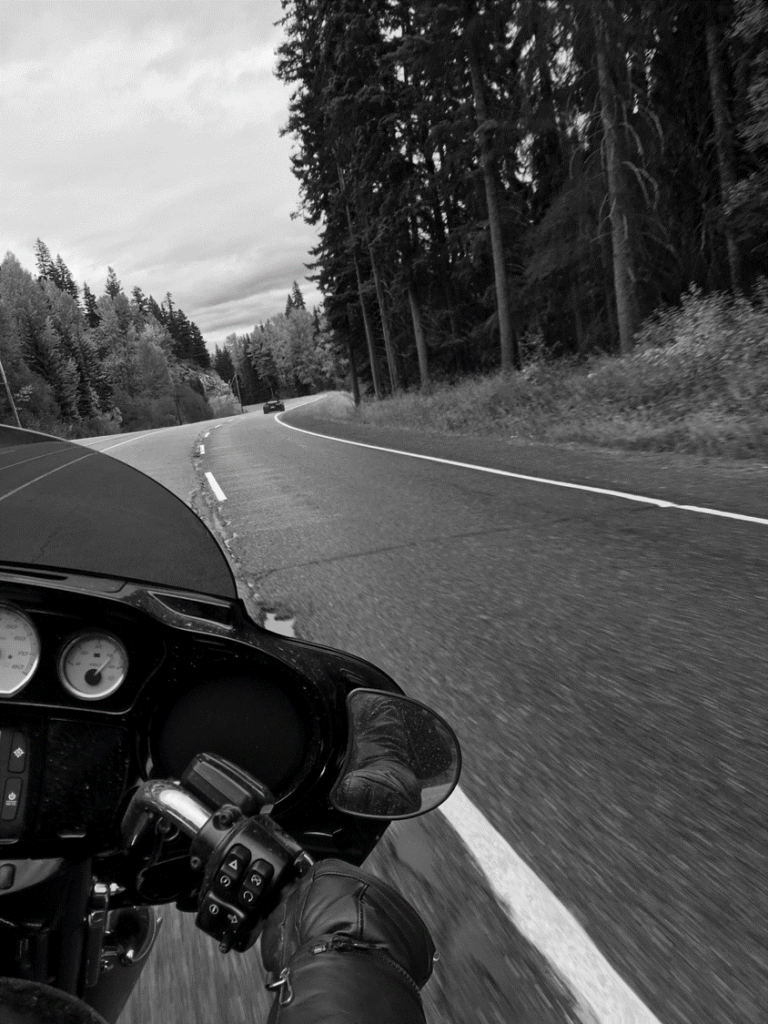 On average 1,600 people are injured in 2,400 accidents involving motorcycles in British Columbia each year, many of them motorcyclists or their passengers.  From our experience handling injury claims of those injured in motorcycle accidents, we know first-hand the severe toll (physical, emotional and financial) that these kinds of crashes can result in.  We have extensive experience in protecting the rights of those injured in motorcycle accidents and effectively guide injured victims to ensure that they recover as best as possible from their injuries.
Our lawyers and legal team know what recovery from a motorcycle accident involves and effectively manage claims with the Insurance Corporation of British Columbia (ICBC) that may include claims for no-fault benefits as well as claims against the party or parties responsible for causing the accident. Our team is committed to ensuring those injured in motorcycle accidents get the best results possible and can access the treatments they need when they need them.
Why do motorcycle accidents happen?
Many motorcycle crashes are caused by the negligence of car, truck or other vehicle drivers. Sometimes these drivers fail, or simply refuse, to safely share the roads with motorcyclists. When your case is reviewed by our legal team we will carefully assess whether your accident was the result of someone else's carelessness.
Motorcycle crashes are often caused when drivers:
Turn in front of a motorcycle without signaling
Fail to keep a proper lookout and check blind spots
Fail to accurately judge the speed or distance of a motorcycle
Neglect to recognize a motorcyclists' turn signals or hand signals
Pass a motorcycle at an unsafe distance
Attempt to share a lane with a motorcycle
In assessing a motorcycle accident, our legal team considers many sources of evidence to determine what caused the crash and who was responsible for it.  Evidence includes considering the scene of the accident, data from motor vehicle data recorders or those vehicles involved in the crash, witness statements and photos.  We often work with accident reconstruction experts who provide a report that is used to ensure full and fair settlement from ICBC and who are able to testify in court on an accident victims' behalf, if necessary.
What kinds of injuries are caused by motorcycle accidents?
Motorcycle accident victims often suffer particularly severe and often life-changing injuries due to the lack of structural protection and the size and weight difference between motor vehicles and motorcycles. An accurate portrayal of the injuries suffered and the harms caused to an accident victims' life is critical to getting a fair and full settlement for the accident victim.
Our experience assisting motorcycle accident victims in their recoveries include helping those who have endured catastrophic injuries to their neck, spine, arm and legs that may have included soft tissue injuries, burns, amputations, paralysis, fractures, and or traumatic brain injuries (TBI). Our legal team knows that recovering from the injuries sustained in a motorcycle accident can require extensive medical treatment and may prevent a victim from returning to work or may require a victim to retrain. We also understand that a motorcycle accident victims' injuries can have a profound impact on their families as many find themselves in the position of being a caretaker and without the household services that their loved one used to provide.
Our legal team works to ensure that the compensation accident victims receive accounts for all of the losses sustained in the motorcycle accident including:
Past and future medical care
Past and future wage loss
Loss of other out-of-pocket expenses
Pain and suffering
Loss of housekeeping capacity
Loss of enjoyment of life
Repair or replacement of the motorcycle
Our legal team is committed to working closely with our clients and ensuring that their medical treatment needs are met while their claims are pending. As an accident victim – it is critical that a person be able to focus on their recovery above anything else, and our team works to make sure that our clients are able to do just that.
If you have been involved in a motorcycle accident and have been injured, please call League and Williams for a thorough assessment of your legal choices.  We guide our clients to make informed decisions and enable them to focus on their recoveries while we ensure that they receive full and fair compensation for the harms suffered.  An initial consultation is free, if we don't succeed, we work for free, we only work for accident victims and we will ensure you get access to the treatment you need to recover.
We serve clients in Victoria, Duncan, Nanaimo and Campbell River, across Vancouver Island and throughout British Columbia.  Call 250-888-0002 or email to start your recovery today.