A passenger injury as a result of a motor vehicle accident in British Columbia is entitled to pursue compensation for their injury.  This is true even if they were travelling in the vehicle found at fault for the collision.
What can injured passengers be compensated for?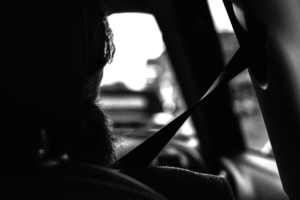 Passengers who are injured may claim compensation for the following:
pain and suffering,
out-of-pocket expenses,
loss of housekeeping capacity,
loss of income and diminished earning capacity,
cost of future care, and;
potentially for in-trust claims.
Sometimes a passenger may need to sue the driver of the vehicle that they were riding in, in order to achieve full compensation for the injuries sustained.  Sometimes this is a related family member or close friend, and an injured passenger may be reluctant to pursue such a claim because they worry that their family member or friend would have to bare high out-of-pocket expenses as a result.  Typically, a passenger shouldn't worry, as the family member or friend's insurance policy will pay for the ICBC injury claim.  However, if the family member or friend was driving an uninsured vehicle or if he/she voided his/her insurance coverage, then it is true that ICBC may pursue that person personally for the value of the passenger injury claim.
It is also important to note, that passengers are often called upon as witnesses in accident investigations. Passengers should be careful to be truthful in their statements to ICBC and others, as failing to do so may impact their own credibility and injury claims.
Sometimes people are injured as a passenger on a bus or other commercial carrier, in which case there are special rules that apply with respect to their claim.
If you, or someone you know, was injured as a passenger, speaking with an experienced injury lawyer and making informed decisions about their claim is critical.  The lawyers at League and Williams provide free consultations to those injured in car accidents and have the experience needed to help injured victims recover to their fullest potential and may be contacted by phone at (250) 888-0002 or via email.